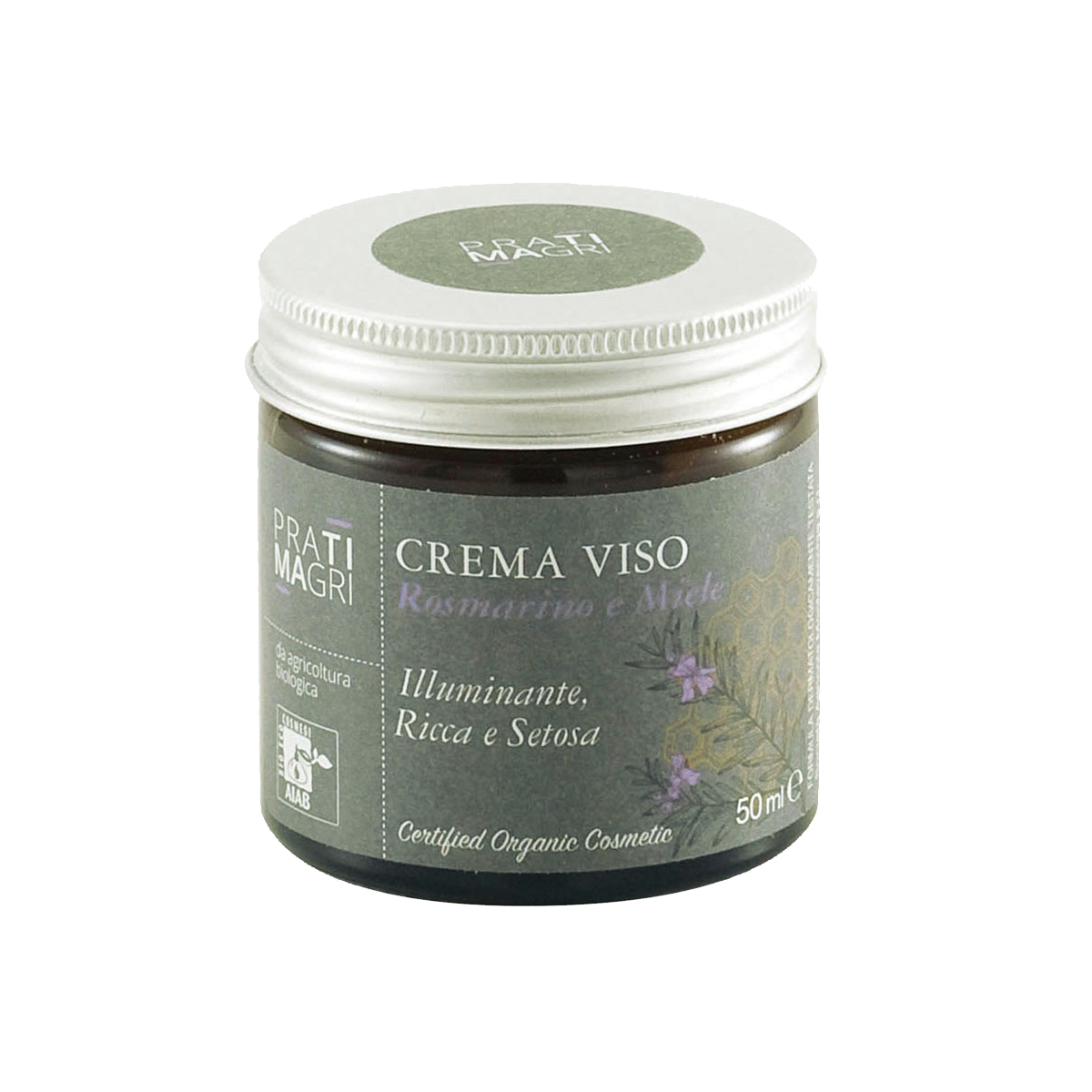 ROSEMARY AND HONEY
Face Cream
Product
It is an ideal cream for normal and dry skins. Ideal for all skins even the most delicate and those which need particular nourishment in respect of the skin physiology.
How to use
Apply a light layer of cream to the face and décolleté, and perform a light rotational massage clockwise with your fingertips, until it is absorbed.
Composition
Its particularly rich and silky composition gives the skin a smooth and natural appearance.
certified quality
Certified Organic Cosmetics
AIAB Certification
The first recognition of organic cosmetics in Italy created over 10 years ago, guarantees compliance with a specification and the use of good practices:
– only non-allergizing and non-irritating plant-based raw materials;
– use of agricultural and livestock products from Organic Agriculture.